SKU:COG902
Be sure to add a flair to your surroundings with this coffee table made out of real wood. Combining a gray wash finish with an antique brown top, this coffee table is ready to serve your guests.
Regular price
Sale price
$149.99
Unit price
per
Sale
Sold out
- Assembled dimensions and weight: 42.13"W, 21.18"D, 18.35"H - 34.57lb.

- Made of solid pine wood from renewable resources.

- Wooden runners.

- Gray wash color stain, tops in antique brown color stain.

- Distressed silver metal handle and studs.

- Corona Gray Range.

- Ready to assemble, with instructions and fittings.

- Box dimensions and weight: 43.31" x 26.97" x 2.83" - 35.67lb.
View full details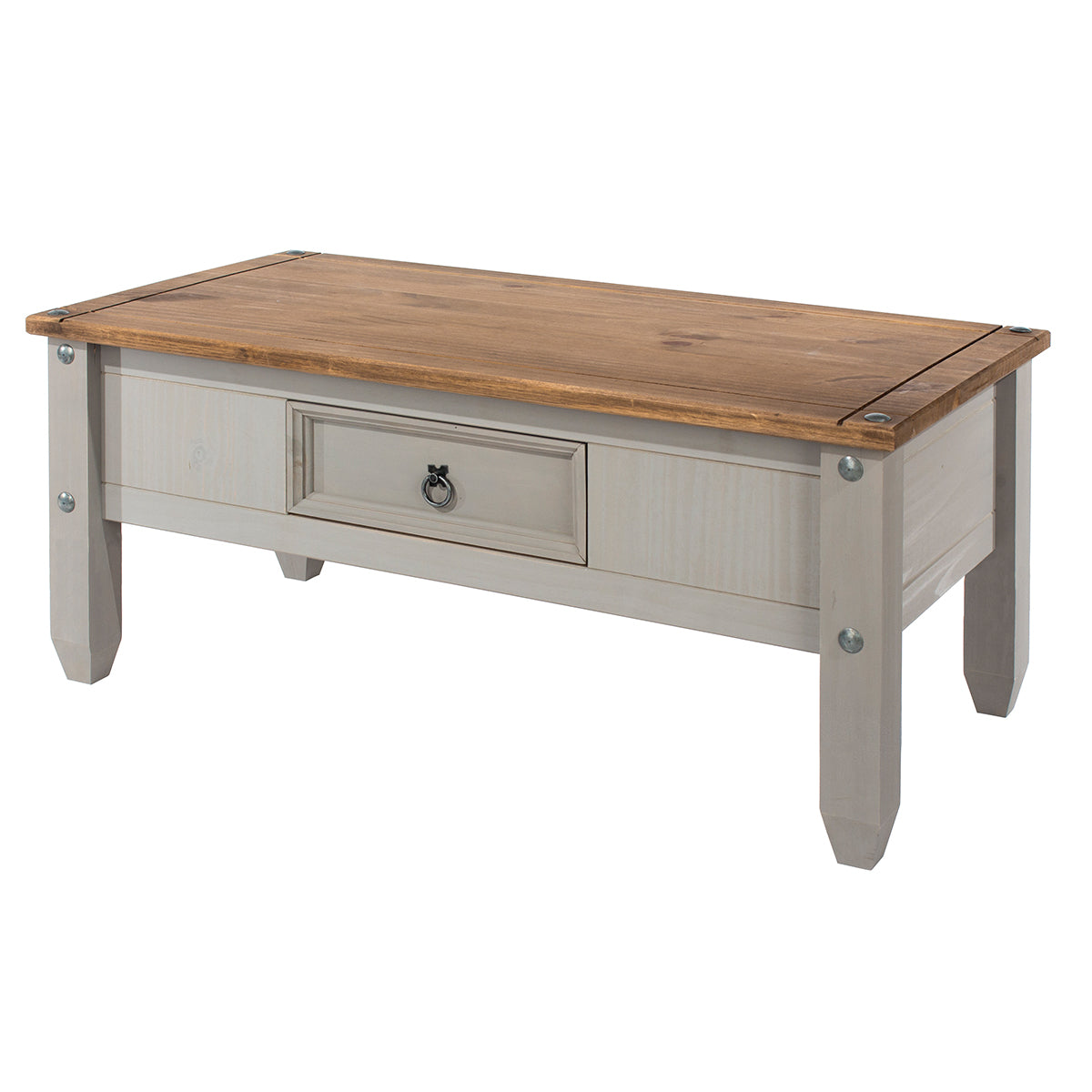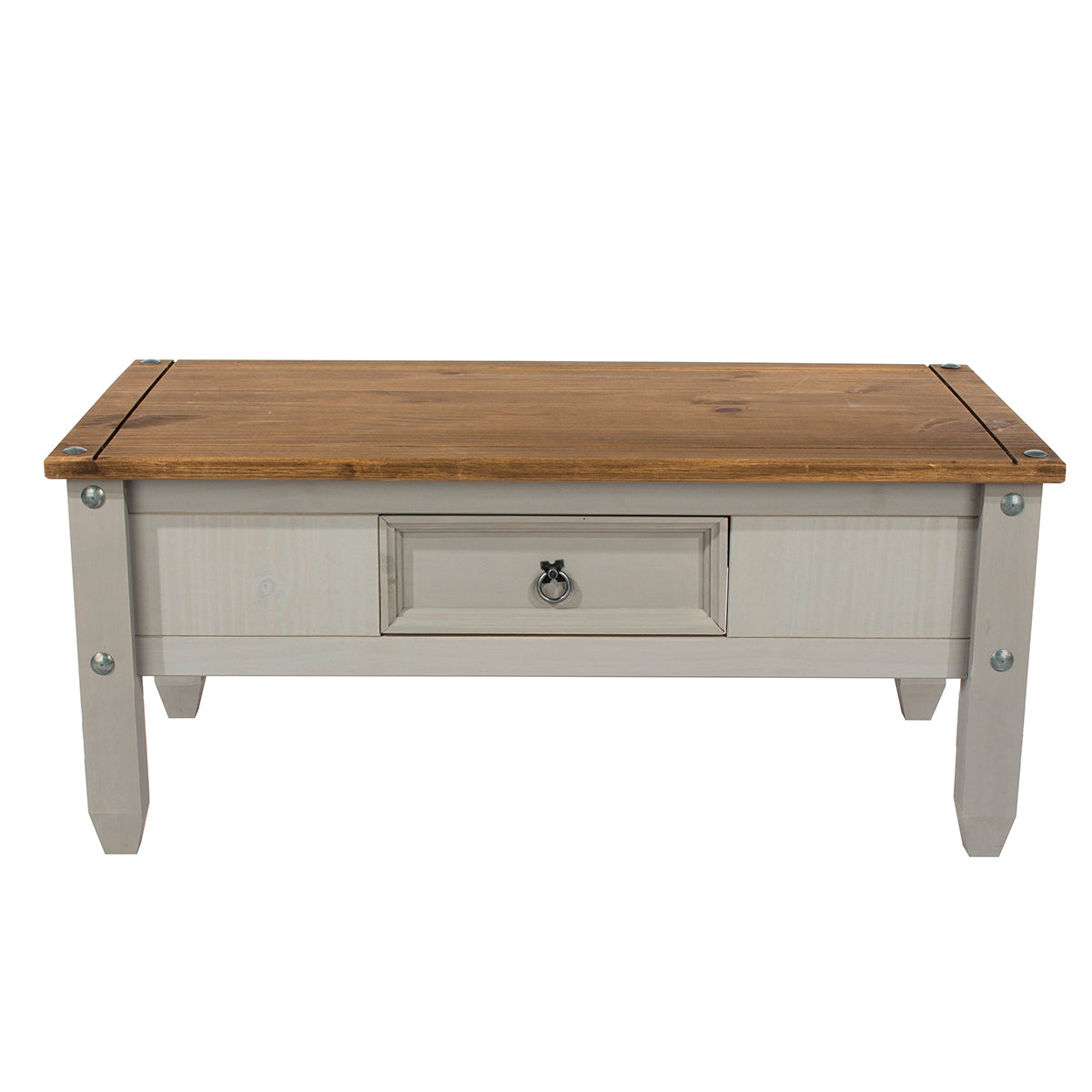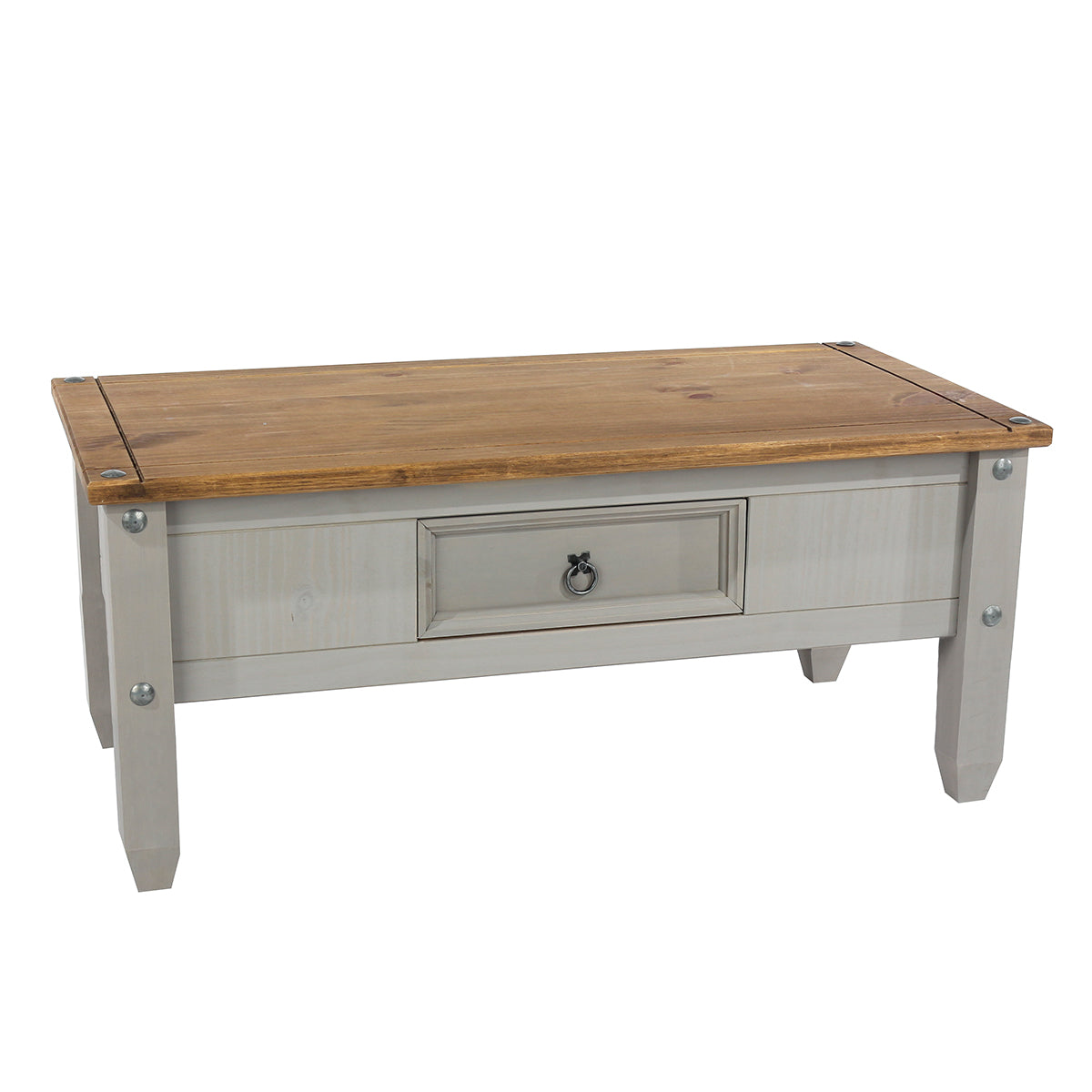 Our Lucky Customers
I am really impressed with the quality of the material on the shelves! I did the decoration for my room, but we will do it throughout the house.

Lerry M.

⭐⭐⭐⭐⭐
The customer service was fast and efficient, and all the pieces we bought are beautiful! Took some time to put them together though.

Maria S.

⭐⭐⭐⭐⭐
I've been collecting pieces from this company as I love the gray color and "craftsman" style design.

Jeffrey Taylor

⭐⭐⭐⭐⭐
Incredible experience, the furniture is looking good, I bought it for my mom!

Eddie T.

⭐⭐⭐⭐⭐
I bought a complete set and it gave a great transformation in my room, it was beautiful!

Marthe U.

⭐⭐⭐⭐⭐
Design, quality of material, quality of service and care

Thomaz F.

⭐⭐⭐⭐⭐
This table is a hidden treasure on the web, it was a gamble for me to buy it since there was no reviws and I'm glad I did. It's strong, easy to put together and a perfect match for my need.

H. Beydoun

⭐⭐⭐⭐⭐
Good quality wood, Built quality is super.

Sabine Hunt

⭐⭐⭐⭐⭐
I loved everything on the bookshelf, and boy was I needing it!

Micha Y.

⭐⭐⭐⭐⭐