SKU:COM513
Introducing our stunning Wood Dresser 3+3 Drawers Chest, crafted from solid pine wood and finished in mahogany color, this beautiful piece of furniture is both stylish and practical, offering ample storage space for all your clothing and accessories.
Regular price
Sale price
$309.99
Unit price
per
Sale
Sold out
- Assembled dimensions and weight: 52.36"W, 18.90"D, 40.55"H - 79.35lb.
- Internal smaller drawers space: 19.80"W x 12.83"D x 7.48"H.
- Internal larger drawers space: 19.80"W x 12.83"D x 11.73"H.
- Made of solid pine wood from renewable resources.
- Wooden runners.
- Mahogany color stain.
- Black metal handles and studs.
- Woodland Range.
- Ready to assemble, with instructions and fittings.
- Box dimensions and weights: 59.49" x 21.77" x 4.65", 46.29lb (box 1); 41.97" x 22.13" x 4.37", 33.06lb (box 2).
View full details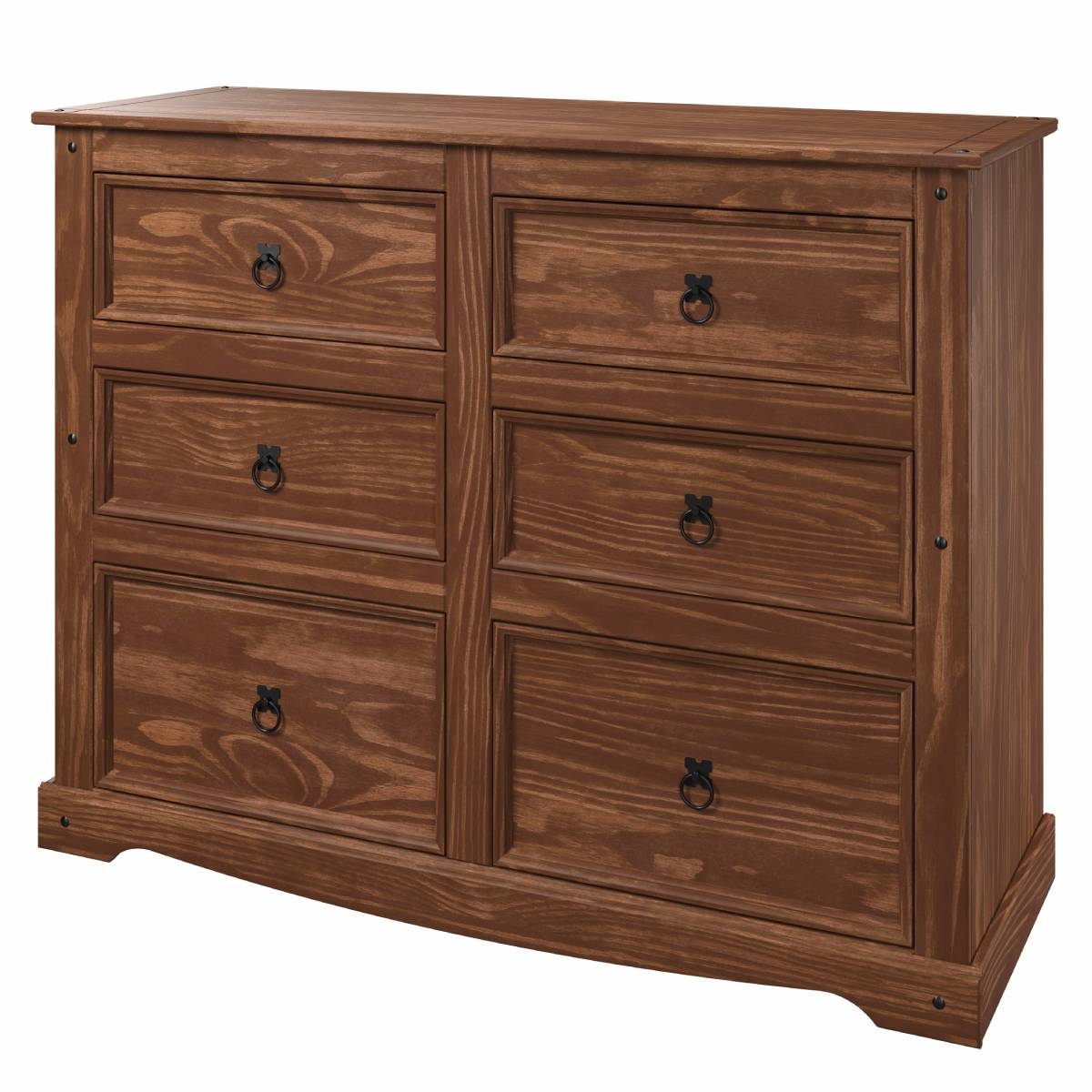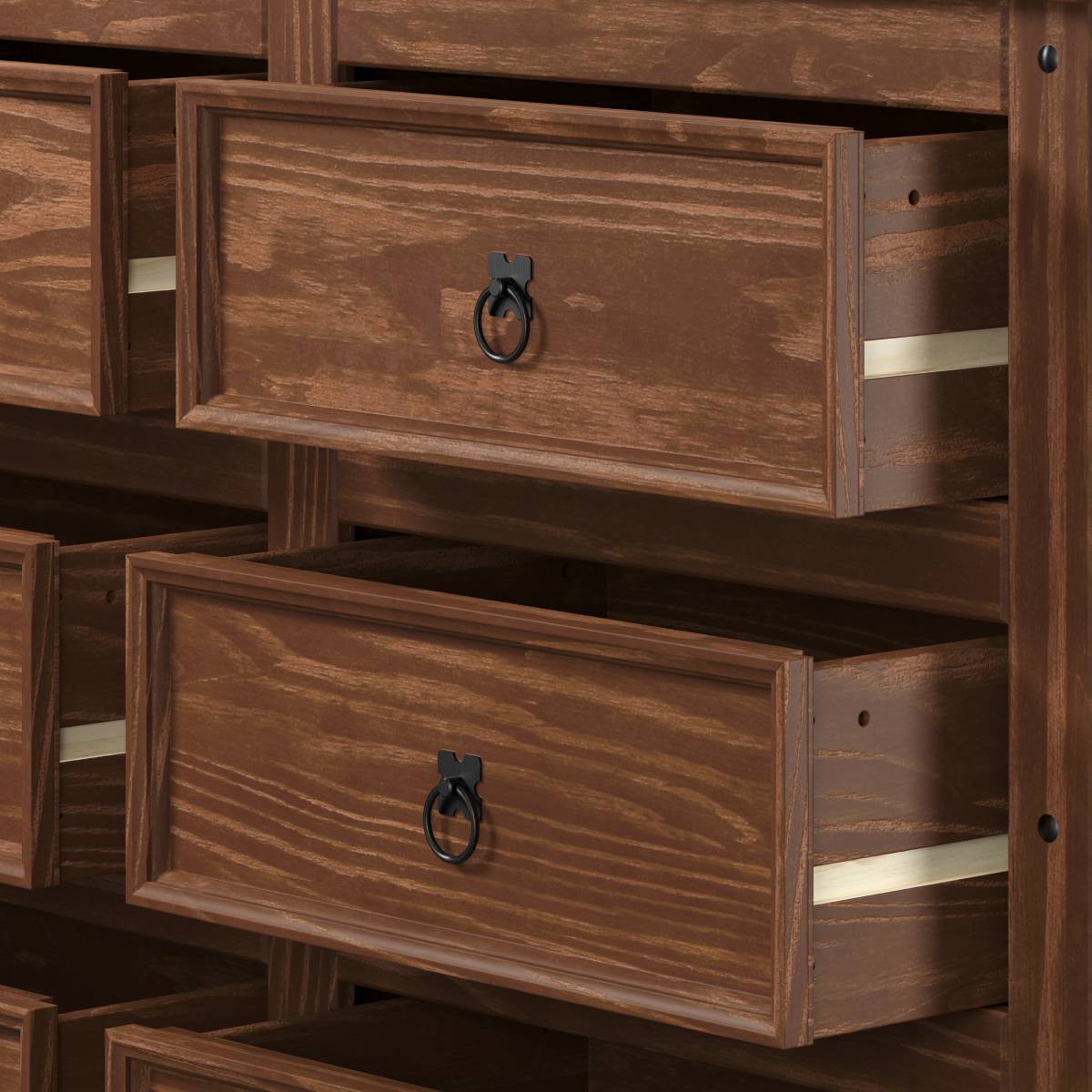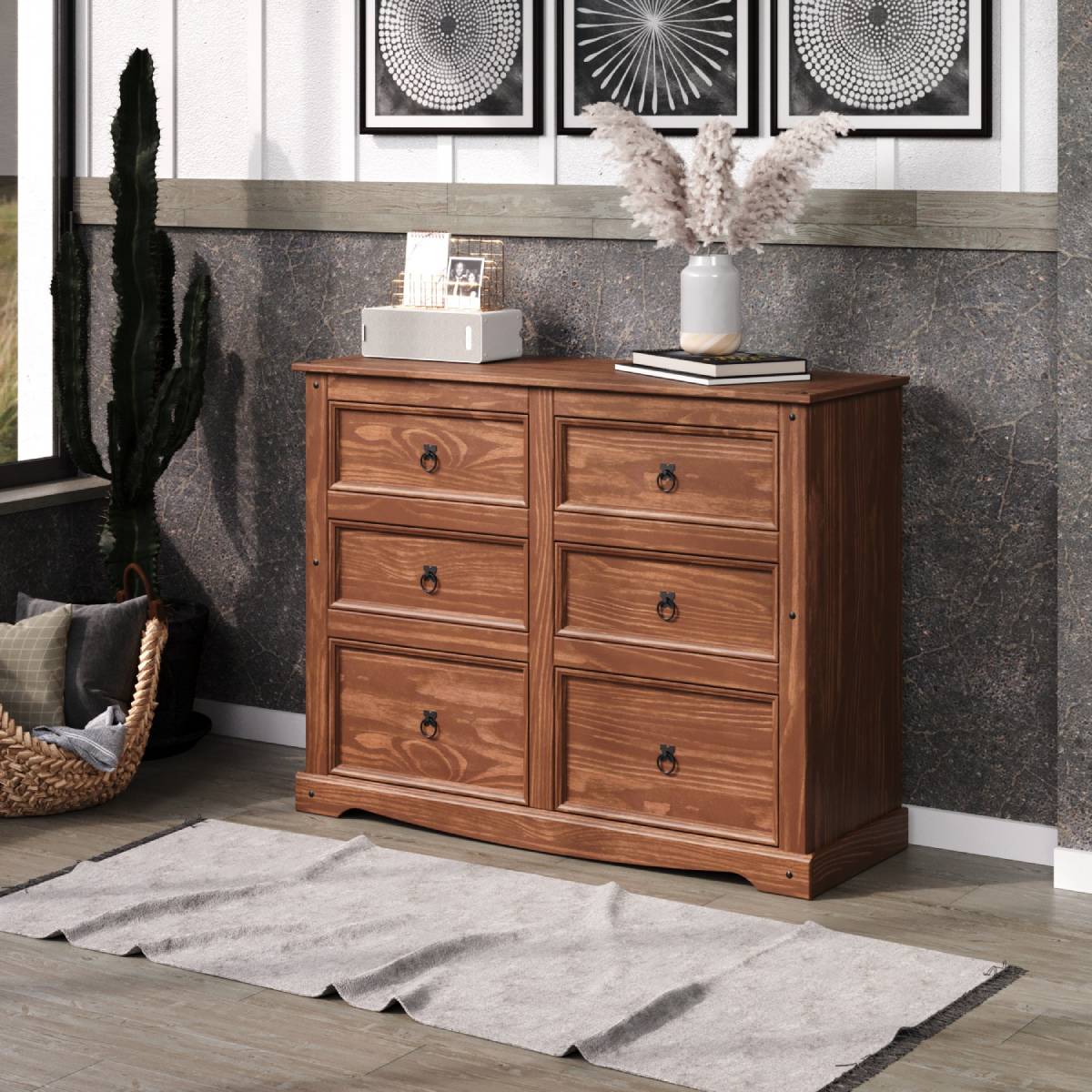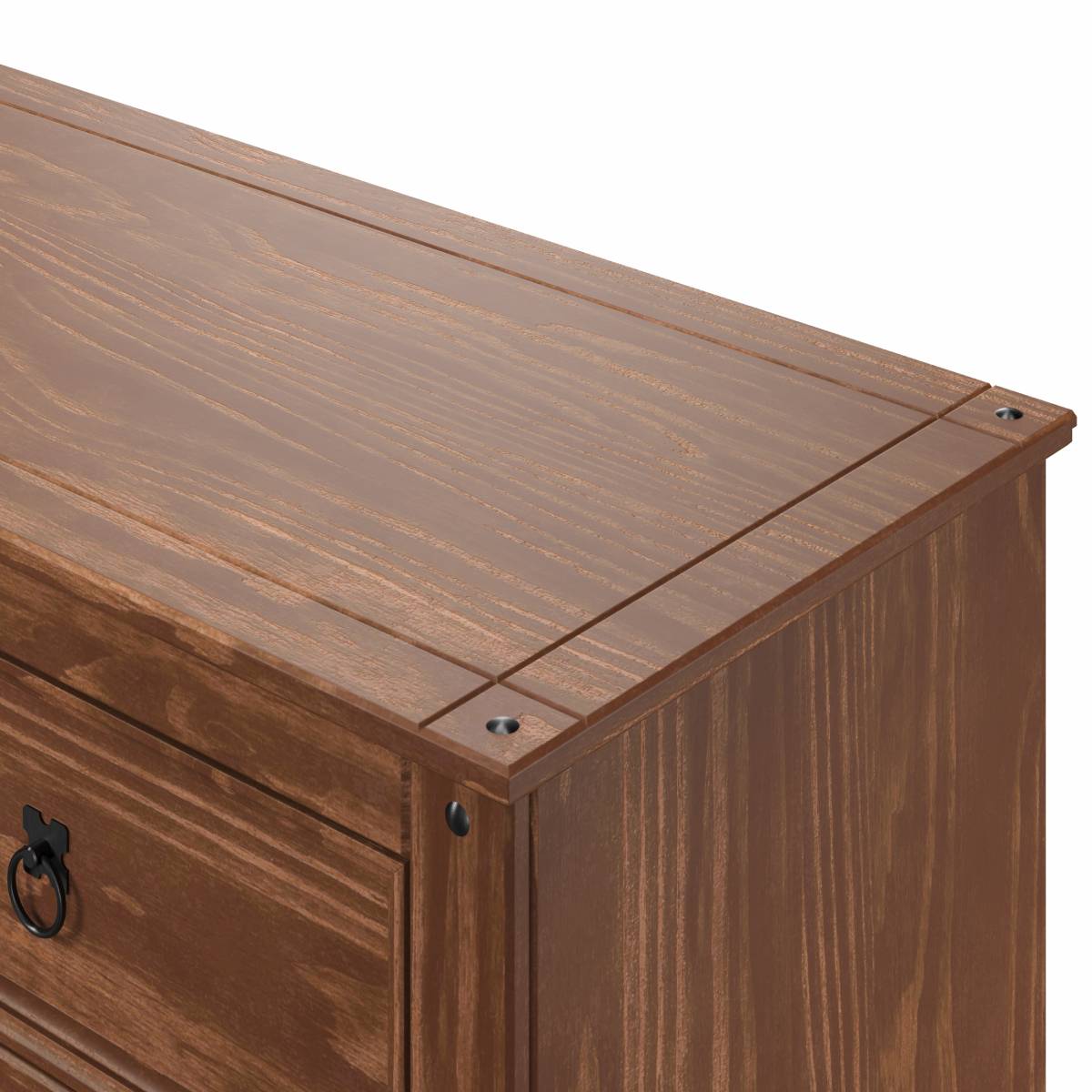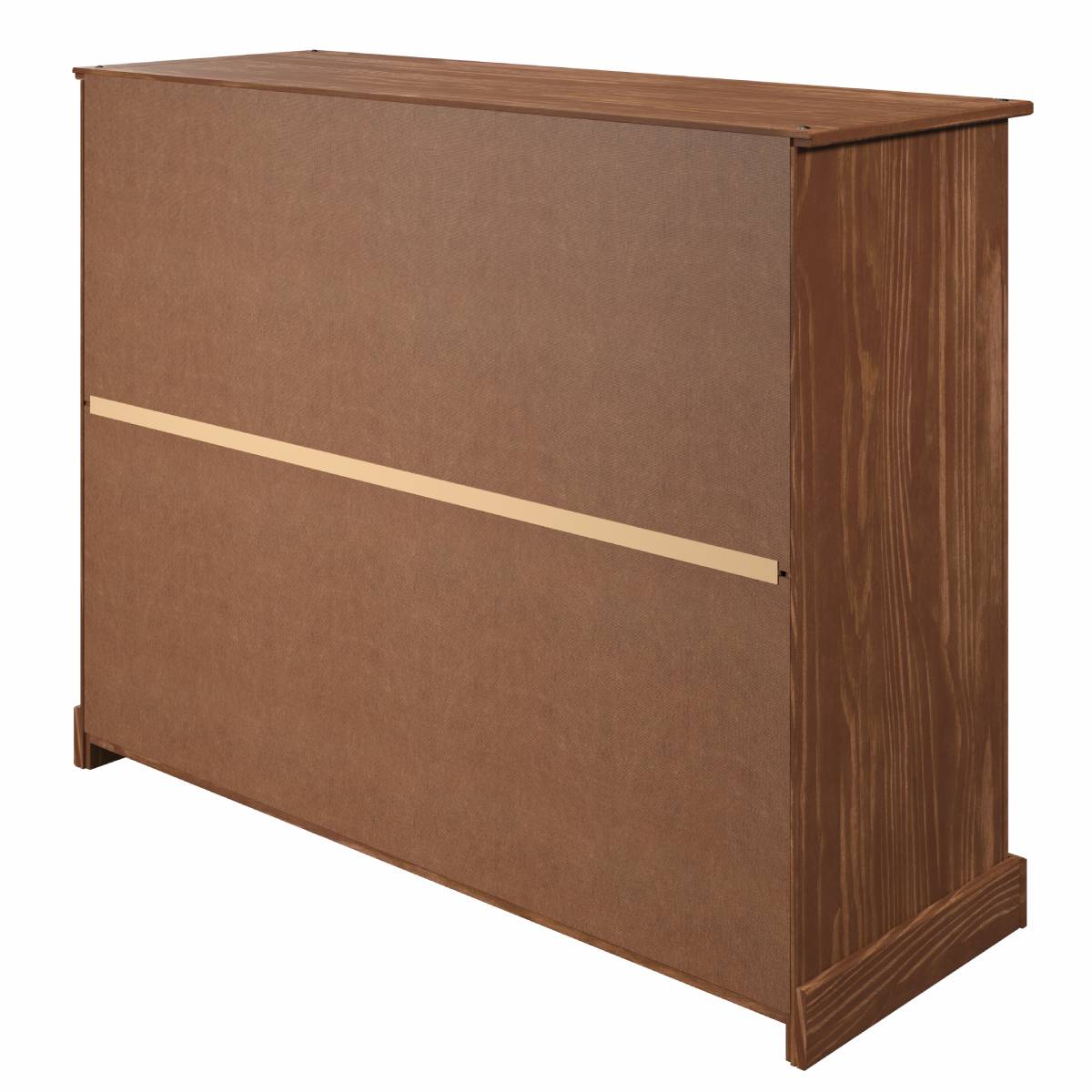 Our Lucky Customers
I am really impressed with the quality of the material on the shelves! I did the decoration for my room, but we will do it throughout the house.

Lerry M.

⭐⭐⭐⭐⭐
The customer service was fast and efficient, and all the pieces we bought are beautiful! Took some time to put them together though.

Maria S.

⭐⭐⭐⭐⭐
I've been collecting pieces from this company as I love the gray color and "craftsman" style design.

Jeffrey Taylor

⭐⭐⭐⭐⭐
Incredible experience, the furniture is looking good, I bought it for my mom!

Eddie T.

⭐⭐⭐⭐⭐
I bought a complete set and it gave a great transformation in my room, it was beautiful!

Marthe U.

⭐⭐⭐⭐⭐
Design, quality of material, quality of service and care

Thomaz F.

⭐⭐⭐⭐⭐
This table is a hidden treasure on the web, it was a gamble for me to buy it since there was no reviws and I'm glad I did. It's strong, easy to put together and a perfect match for my need.

H. Beydoun

⭐⭐⭐⭐⭐
Good quality wood, Built quality is super.

Sabine Hunt

⭐⭐⭐⭐⭐
I loved everything on the bookshelf, and boy was I needing it!

Micha Y.

⭐⭐⭐⭐⭐